Happy 85th birthday, Russ Meyer! I only wish you were alive to enjoy it. You truly helped define us and made some damn fun movies.
Here's a nice, early piece during the
nudie cutie
craze that he helped invent.
'Eve and the Handyman'
from 1961.
And the superior (in my opinion) UK poster for
'Lorna'
. This one sheet style was printed in the UK for use outside of their borders.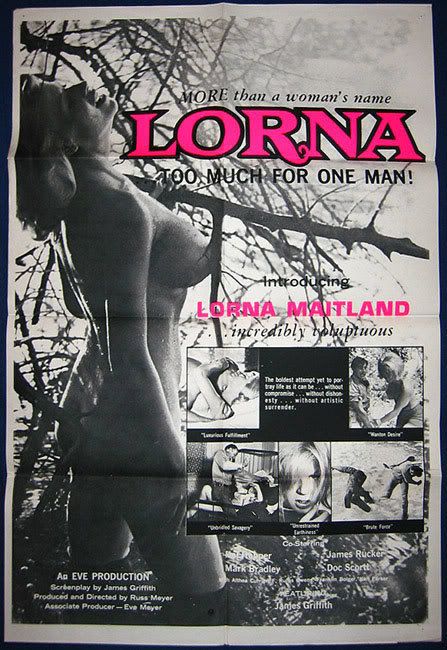 And the terrific British quad (this is the standard size and shape poster used in British cinemas, a filmically horizontal 30" x 40" or 76cm x 101cm) for the totally
endearing
, but brief,
'Mondo Topless'
.