I am going to directly challenge Colin and attempt to stir up some malice during this ceaselessly colourless time of the year. We need spice!
I received this book and it didn't cost me a penny. A friend went to an auction and grabbed a box of these tawdry pocketbooks for $20 and due to my status as a local pervert, he presented this to me on Tuesday night as a gift with much fanfare. It pays to have the locals aware of your proclivities and peculiarities, man.
Take that!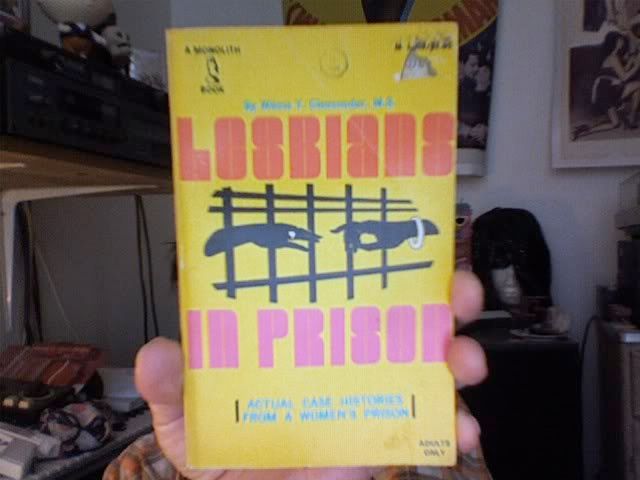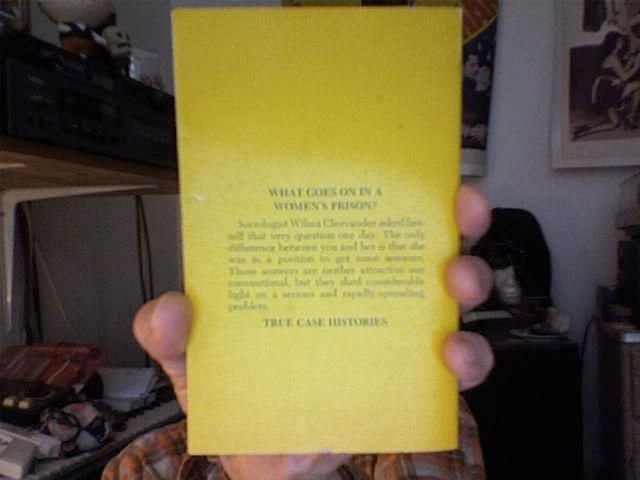 The reverse text is as follows...
WHAT GOES ON IN A WOMEN'S PRISON?
Sociologist Wilma Cleevander asked herself that very question one day. The only difference between you and her is that she was in a position to get some answers. Those answers are neither attractive nor conventional, but they shed considerable light on a serious and rapidly-spreading problem.
TRUE CASE HISTORIES