I just wanted to show this one poster in comparison to the one posted earlier from a far inferior place so that we can see the criminal aspects of censorship. I don't even know if that's a poster we saw before! It might be a video box or some other impostor type thing that lesser sites and/or blogs are known to dabble in. But, and I say this proudly, we hear at Popcorn and Sticky Floors serve up only the best in movie advertising procured after many scouring hours. Sweat for you.
Here is the real poster and I think any discerning set of buldging eyes will see the difference and judge this correct version as tops.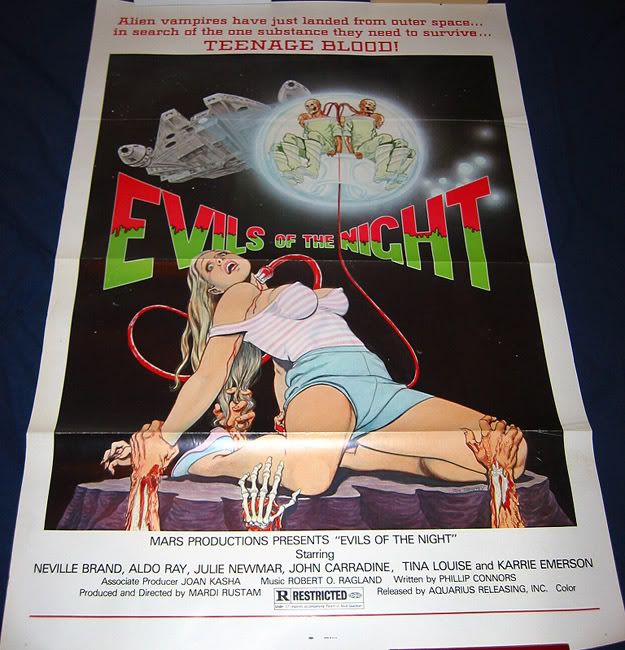 P.S. I am not sulking nor gloating.