I watched the nearly unbearable Sugar Cookies last night. Neither Mary Woronov, Lynn Lowry or Jennifer Welles could save this repetitively dull stinker. Is there such a thing as a good Troma release? I'm doubting it. Even the transfer to DVD is poor and low budget. Big surprise! Oh well, I just had to see this due to my Mary devotion and Oliver Stone was a producer so that made me doubly curious.
One brief and gloriously sunshiny shot of Times Square raised my spirits and woke me up.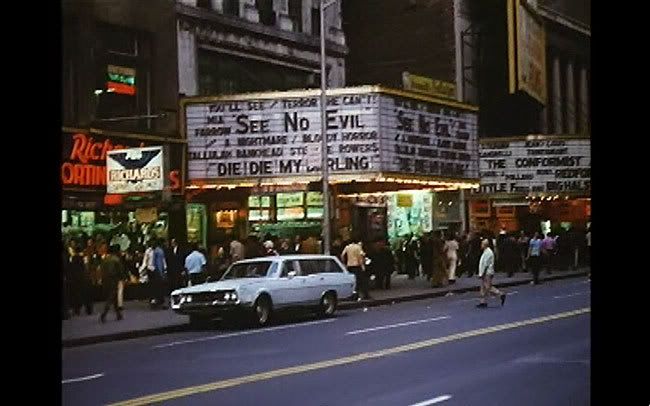 The Conformist, Redford and Mia Farrow delight!