I was first lured into the dubious hobby of collecting old film paper by thinking how cool it would be to have some posters from the stellar career of Richard Bakalyan and now, seven years on, it's too late to back out and I know too much to be let go.
I remember reading about him in an essay on juvenile delinquency movies in the ReSearch book, 'Incredibly Strange Films', and I instantly knew the face from his '60s and '70s roles in Disney fare alongside some guest appearances on the TV shows that I watched as a kid. Although I prefer my exploitation films in the truer vein of exploitation and all, I am not overly strict and I certainly can't help but love the fact that somebody looked at Richard and saw that he was the perfect street thug and his destiny was written in wet cement with the handle of a switchblade. Anyway, this is sort of where it started for me and so I'll start here now. Things will tend to get less respectable from now on with occasionsal breaks for decency.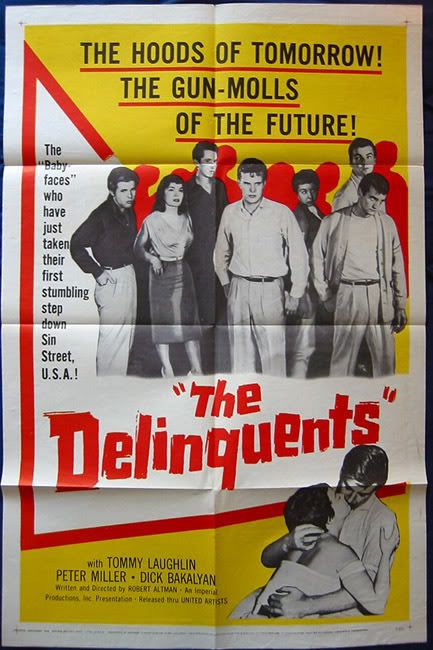 Richard's first J.D. film in 1957. He's on the far right looking misanthropic, bored and unable to be told anything he doesn't already know, Pops. A Robert Altman film.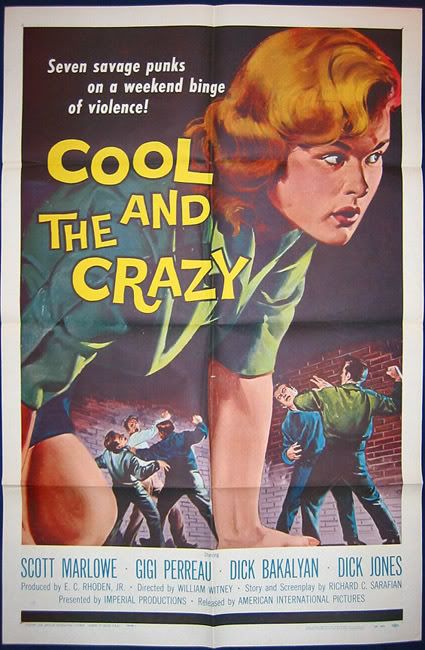 1958 and one of my all time favourite posters from the genre. The glory of American International Pictures.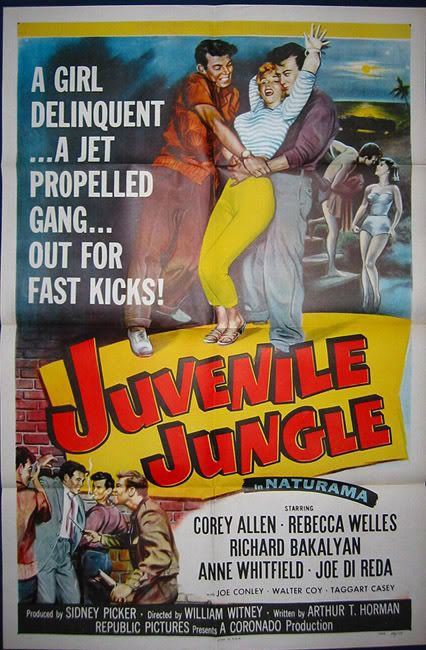 1958 once more and Richard is holding the guy and smoking a cigarette with little concern towards his own health or the well-being of those around him.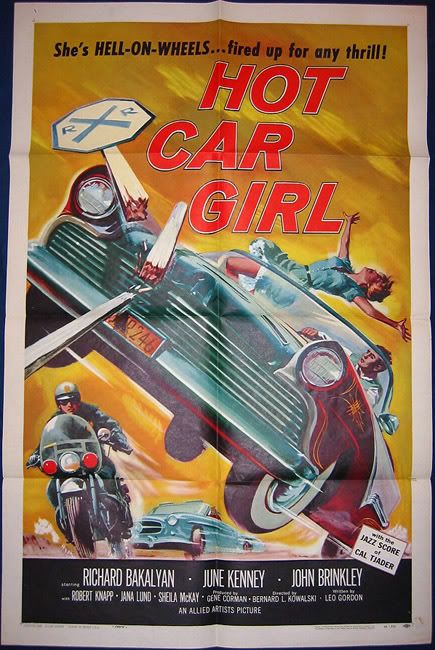 Rounding out the same year with a stunning example of the artwork used for advertising what were essentially 'lesser' films aimed at teens and the older squares who feared them the most.
Dick rides shotgun.