To easily one of my all-time favourite screen actors, Warren Oates, who would have been an enigmatic 81 today had he lived longer than 53+ years. I had no idea that it was today but I did order
this biography
(and I'm very excited about it!) from my local bookstore this past Thursday and I was just sorts priming myself up by reading a bit about it and him here now when I came across the fact so I thought I'd celebrate him just a little bit and especially his wildly wonderful relationship with director Monte Hellman. If you get the chance, (re)watch something with Oates as soon as you can as you will not be disappointed.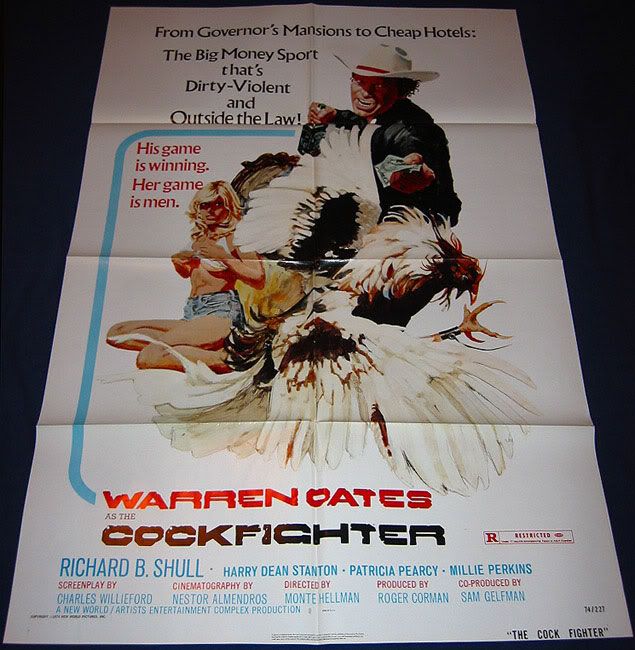 Cockfighter re-released with a little more flair and drive-in eye-catchability, I'd have to assume. Warren isn't cockfighting, gambling and drinking anymore, he's flying around in a smashed-up convertible with an axe! As I recall, he drives a very tricked-out station wagon(a class vehicle!) with an automatic, drop-down back door.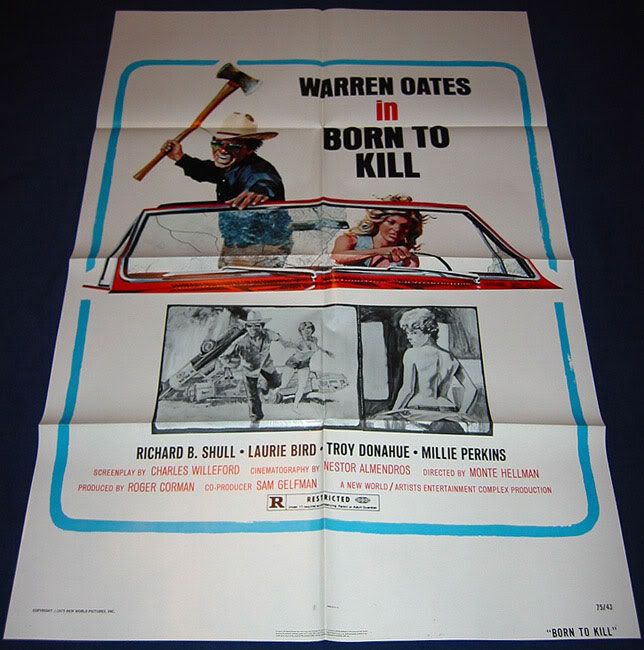 Although Jack is illustrated and taking full credits, this picture belongs to Oates with his normal ease. I wish there was a truly magnificent DVD release of this one. In time, I suppose. Or hope.