I recently took a small step up from all the other, lowly Navin Johnsons in the world and got my name secured in a second book and I wanted to tell you so that you'd know and also so that you could go and buy the book because it is quite something to behold and altogether too weighty for mere words.
It is...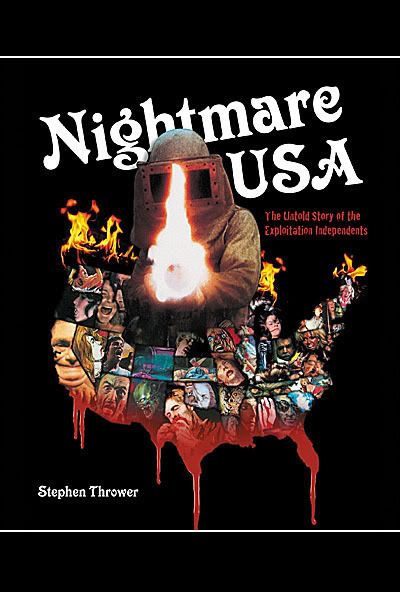 Nightmare USA by Stephen Thrower
I answered an online request at FabPress (notified by my friend in posters, Armin) for advertising materials for certain films and they ended up using 16 or 17 posters that had to tripped over to the UK. And I got a free book back with them! And it's a signed copy! And to top it off, I am one of 6 singled-out thanks in the image acknowledgements section. For real! Check it out.
Here are some examples of what you'll joyously behold when you're reading about stuff like gore and sex and murder and dismembered heads...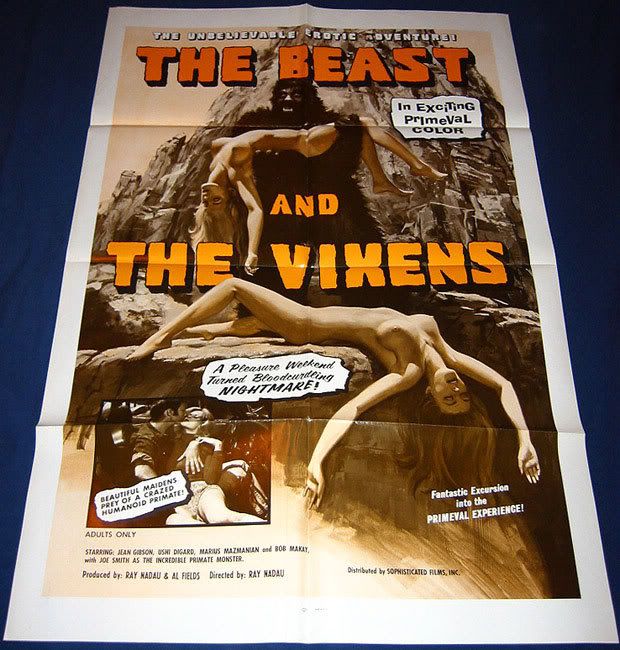 So, get a copy and learn about underground exploitation/horror films from the golden era of American filth, just like me. I must admit to knowing little so I'm looking forward to my education in horror as I tend to favour the sex part of the sleaze recipe and now I see a long list of movies that need to be seen coming up in the near months.
And I'll gladly sign any copies that you bring to meetings with me and my handlers. Just let us know in advance, please.
Yours in particular,
Michael Greenwood