Late last week, I found myself involved in an easy and ongoing email conversation with a dealer of movie posters (big surprise) among other things as we found we had similar interests and especially so when it concerned girls and gorillas. Although I had to envy his 'White Pongo' one sheet, he became even more glorious when, upon discovering my love of women in prison films, he disclosed that he had, in fact, wrote the screenplay for '
The Concrete Jungle
'! At first, I couldn't exactly recall this classic (there are so many and they're so similarly plotted up in my brain) but then he mentioned that Jill St. John was the warden and I was quite in awe. I quickly offered that I possessed both styles of one sheet.
But I had to go and read up on it anyway, just to get the full facts straight. It was then that I noticed his credits to '
Parasite
' as well. From the same year, in fact! I haven't seen this film (I must!) that is known for being Demi Moore's debut, but who cares about her? In 1982, this gentleman had the pleasure of being directly involved with Jill St. John, Cherie Currie and my personal favourite of favourites, Cheryl Smith. He recalled it with fondness and I was enraptured.
So, I have to take this lazy Sunday opportunity to pay a small and brief tribute to these three ladies who have sorta ruled my thoughts this weekend.
Bond girl and foxy prison warden, Jill.
Singer for the Runaways, Cherie, on the right.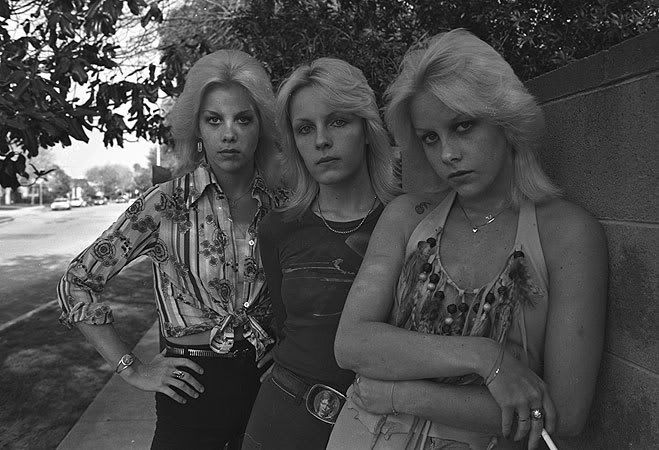 And the tragic Rainbeaux.