Some bloggers go all high falutin' and travel abroad to exotic locales to rub shoulders with the glamourous and perverted, throbbing throngs of celebrity. They squint in the reflection of Angelina's smile and stuff. Others borrow a car and drive the 8 hours to just a little north of Columbus, Ohio for the 39th Cinevent festival and celebration of silent film. There is also a dealer's room which consists of all the paper sellers (and the buyers that they attract) that you'd mostly want to know, if you really wanted to know any. This list includes Dan from L.A. who may be the coolest dealer around. I once heard a rumour that he dated Mary Woronov so you know what level of cool we're on here. We touched base about the trade we did last year that is near to final with the mailing of a nice, big burlesque piece to Canada about to happen any near day and I made a deal to grab a few more of his pieces now that he's closed the gallery and everything is going at 50% off. There could be Japanese two panels for both 'Pretty Poison' and 'I Am Curious Yellow'(psychedelic!) coming my way as well as assorted stuff. Good!
Some bloggers saw Beau Geste from 1926 and Loose Ankles from 1930 which stars the strikingly beautiful and lithe Loretta Young. Actually, all the actresses from back then were lovely in the most wonderful of ways, I find. 1929's 'The River' is rare and it's missing the first and final reel. This is before Grindhouse, folks. But it was still a good exisiting reel and the place was packed! 1926's 'The Winning of Barabara Worth' was the favourie and the W.C. Field's piece, 'Running Wild', from 1927 was easily the most tedious. This one would have been better, I suspect...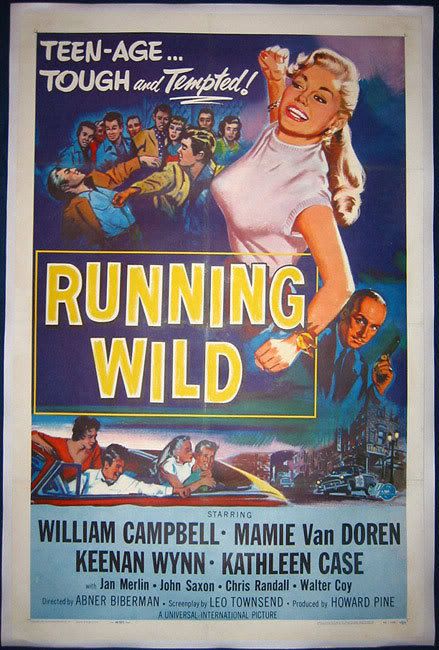 And as for bumping up against the famous and monied, who needs that shit?! Directly behind me at the WC screening was none other than Toby Radloff himself. I also stood with him while he picked out a projector bulb for a friend. A film loving friend. A true fan and seemingly real nice guy who didn't stay for the Bulldog Drummond feature (nor did I) and instead went to his room after first discussing options with his pal.