If you've ever spent a moment perusing this blog and found yourself wondering how you could become more like me, I'm here to tell you that it is possible. And admirable, thanks. Spend more and more of your free time (and money) acquiring film posters of a curious nature and completely override your living space with them and other assorted things that help subdue the everyday horrors of contemporary life. Keep hope alive!
One fastracky method would be to get in touch with Steven Morowitz at
VideoXPix
. I am not a paid representative but I did recently have a wonderful transaction that resulted in a haul of very fine posters from a much treasured era of 60s/70s filmdom.
There are a handful of 'studios' that created distinct and, at times, easily recognizable posters for the films they produced or distributed. Some of my favourites are Mitam, Essex, Mishkin and, of course, Distribpix. The Distribpix poster is often found with perfect 60s lettering and illustrations, copious copy and a collage of images from the film. Mostly. There are variants of course but those were the styles that most made me notice and start collecting Distribpix whenever and wherever they popped up.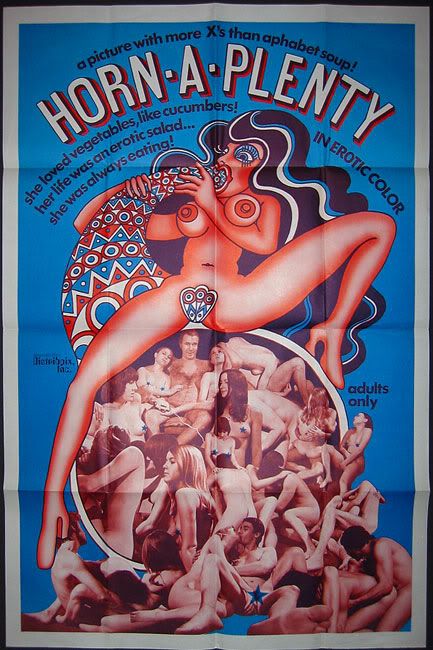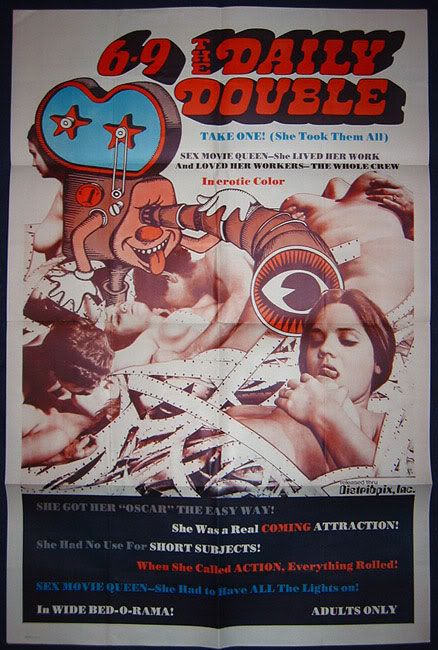 To learn of Steven's heritage, the company and the work he carries on, I would highly recommend a visit to his
superb blog
. In short, his family began in film distribution based on the Eastern coast of the USA and went into video distribution as it began to rule the market. But there's more. And the company now works at releasing polished DVD releases of their past catalogue greats as well as carefully documenting the era which is something we desperately need more of. He both talks the talk and walks the walk, thankfully. On some forum some time ago, I found out that he would be listing a stash of posters and when they finally hit the street, I was thrilled and got in touch. I suggest you do the same or forever just live in longing.
At least have a look!
I haven't had the chance to completely photograph
what I scored
but I do have some titles from the years of dedication to give you an example. And there will be more in the coming weeks, I promise.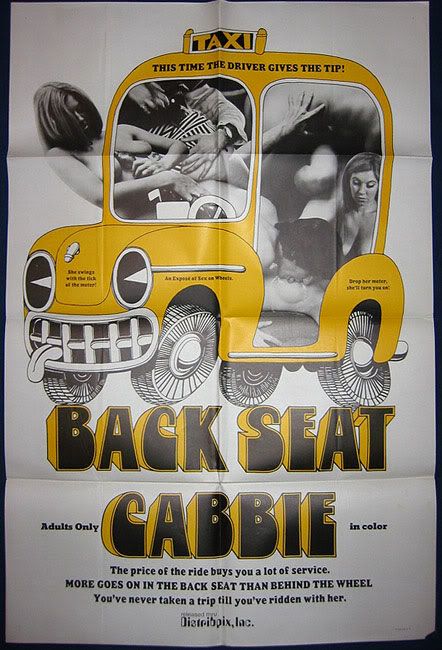 You may have seen this particular poster behind Mick Jagger if you ever spent some time with headphones and Exile on Main Street, as I did.