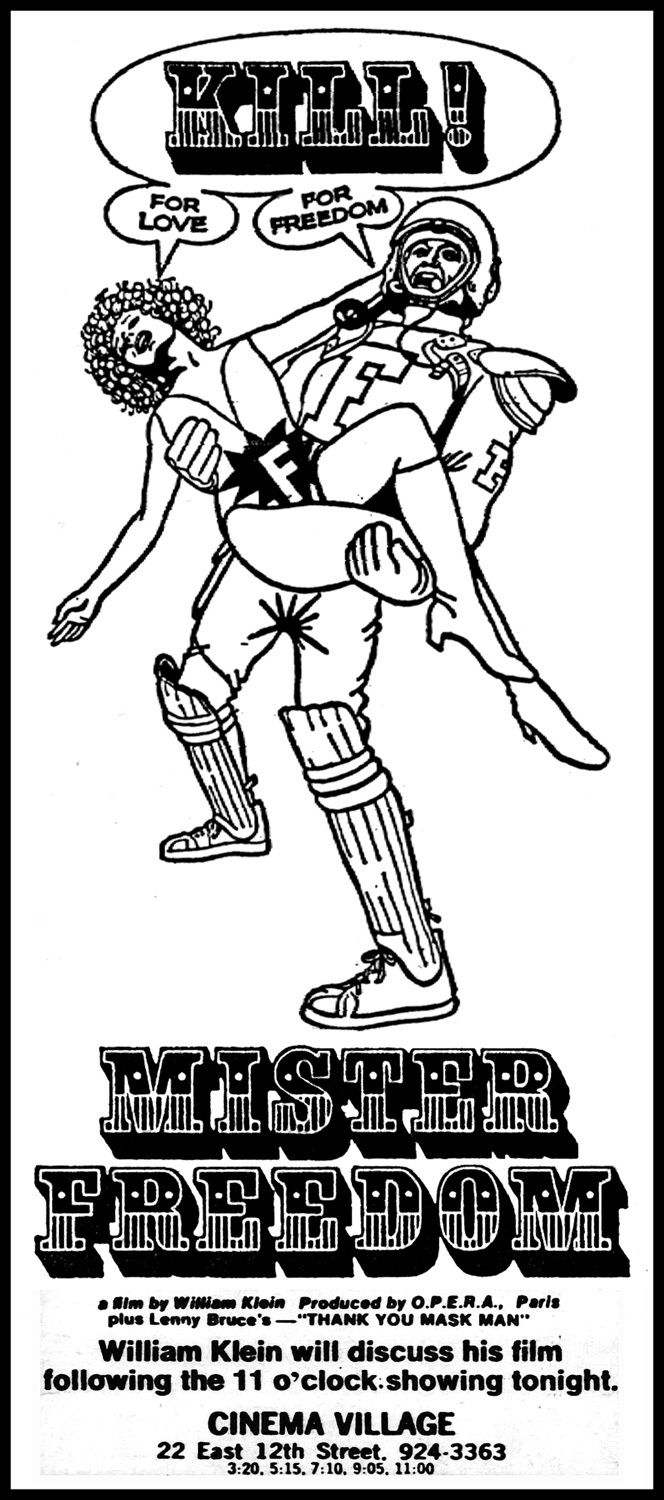 Blog trolling instead of working this afternoon and found this glorious image from
William Klein
's
MR. FREEDOM
. Here is the
review from Steven Puchalski's fantastic mag Shock Cinema
where I first read about it. Come to think about it,
Shock Cinema
has turned me on to so many great films. Three cheers that he is still putting out the magazine. The newest issue features interviews with: The latest issue features interviews with:
Actor Bo Svenson (Part 2 Walking Tall, Inglorious Bastards, Breaking Point); actor-musician Lee Ving (Streets of Fire, Get Crazy, Clue, Black Moon Rising); actor Barry Primus (Boxcar Bertha, The Rose, New York New York); actress Isela Vega (Bring Me the Head of Alfredo Garcia, The Deadly Trackers); and director Gus Trikonis (The Swinging Barmaids, Nashville Girl, Moonshine County Express). What are you waiting for?
Get a subscription!