One time Little Rascal and then, later, burlesque queen, Shirley Jean Rickert passed away last week just a month before her 83rd birthday.
She wasn't a star or regular in the Our Gang shorts but you may recall her, as I did, as that little blonde girl with the distinctive curls. Good hair!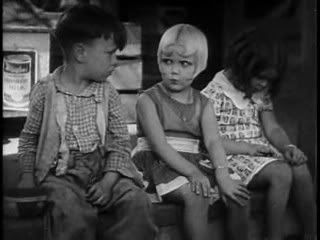 I'm not too pained to bring you this news since I really don't know much about her and wouldn't have at all if not for the help of a hip poster seller from California (it's rumoured he used to date Mary Woronov!) who I arranged a trade with and my end included this beast of a 40" X 60' poster affixed to heavy cardboard and showing obvious signs of loving use and stamps indicating that it was property of the Sonney Amusements family of roadshow film exhibitors. Great history for people like me!
Anyway, here she is in all her fancy-dancing glory on the bottom right hand corner of the poster...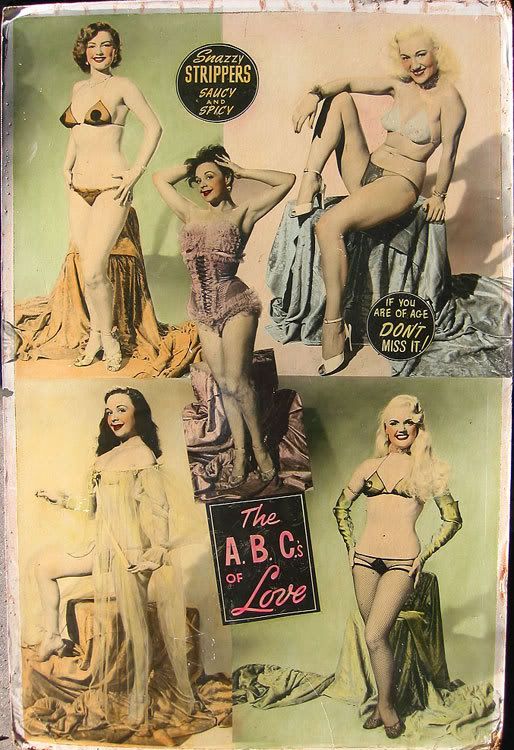 If you visit me, you can look at her more closely (but not one-on-one) as you remove your shoes.
And here's a window card for the same film. These pieces are no longer created for contemporary movies but they used to be quite popular at one time. 14" x 22" with a space for the theatre to write in the specifics on show dates and times. They'd be posted about small towns and such in storefront/diner windows or community boards...that type of thing.
Shirley was known, on stage, as Gilda.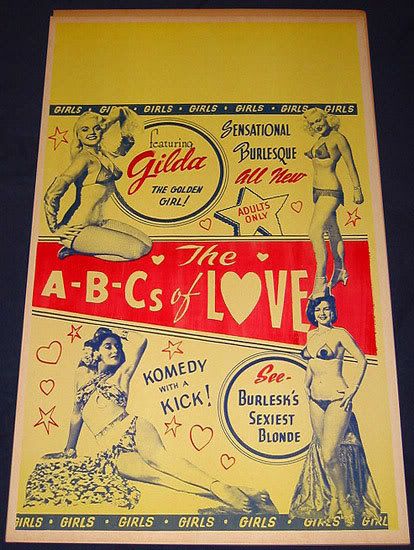 Comely, to say the least.